REUSABLE SYSTEM FOR STUDENT UNIONS
The smart deposit-free reusable system for food & beverages for take away & delivery
The Relevo reusable system is the absolute leader among student unions in Europe
As reusable specialists, we are already represented at 22 student unions with 150 locations all over Germany!
Win-win-win for students, cafeteria staff and Student unions! Relevo reusable dishware works deposit-free and reminds students to return it themselves. This keeps the dishware in the reusable cycle and your campus free of waste.
What student unions say about Relevo
"The multi-way system from Relevo offers our students and employees a very sustainable solution to enjoy our dishes regardless of location."
"The introduction of Relevo was a complete success for us, for our guests - and for the environment. In the first year we saved around 100,000 disposable containers. The system is simple and therefore simply good. Relevo helps us to make the Studierendenwerk more sustainable. An innovation that is very well received by both the students and the universities."
"The Relevo containers are high quality and leak-proof. The rental process for our canteen guests is uncomplicated. The support from the Relevo team during the introduction, as well as in later day-to-day business, was and is always fast and flexible."
Some of our successful partnerships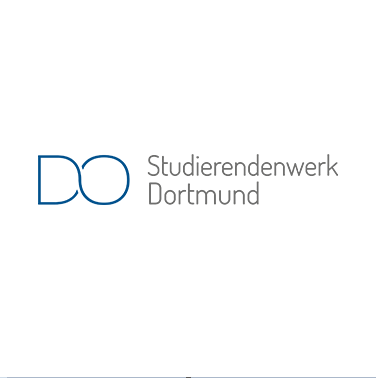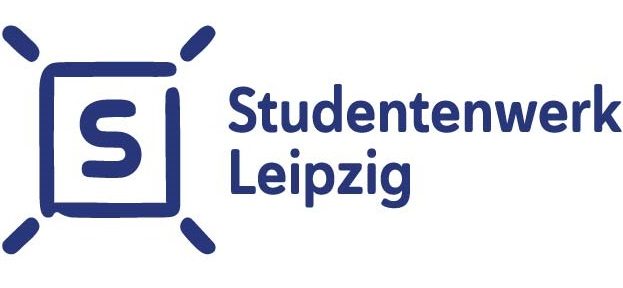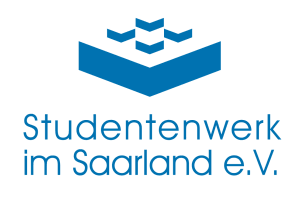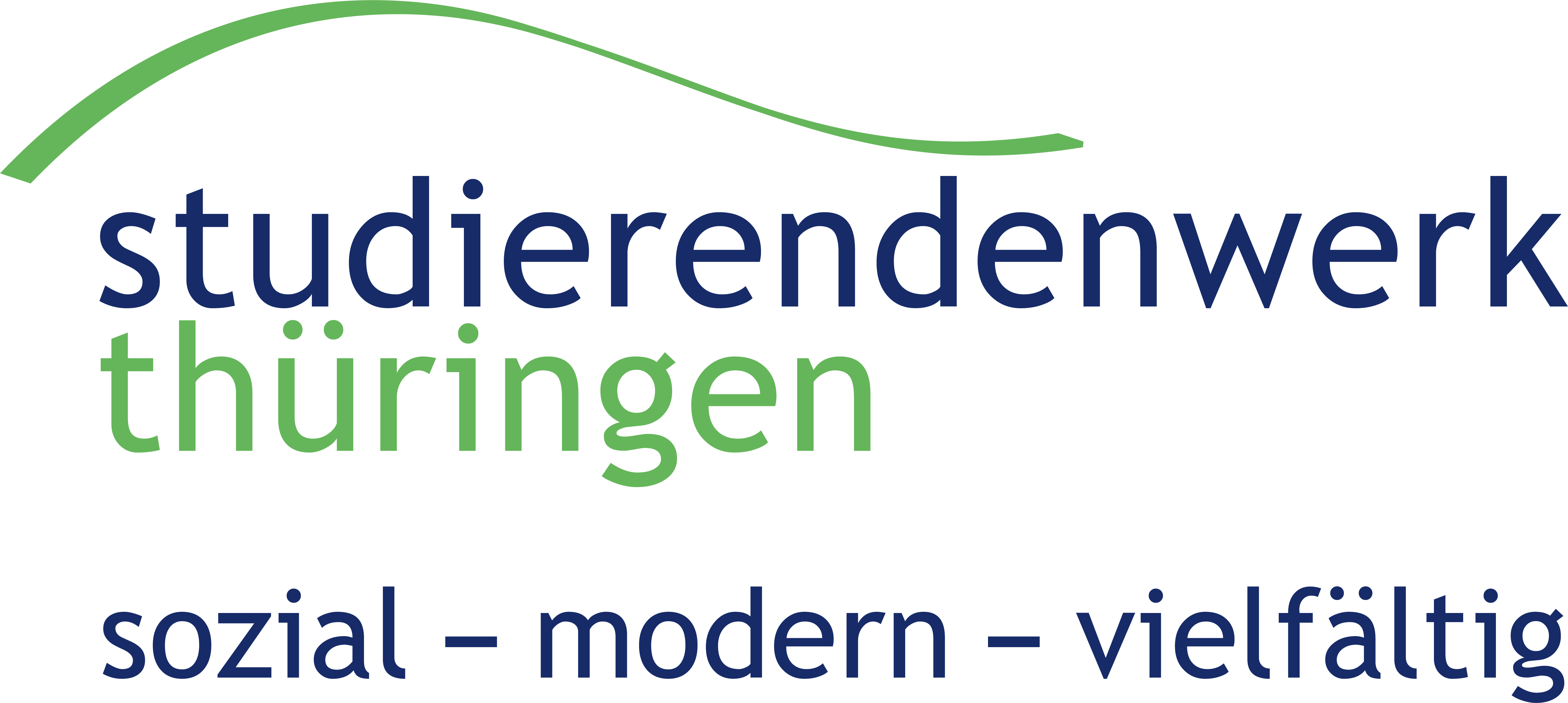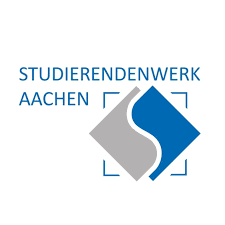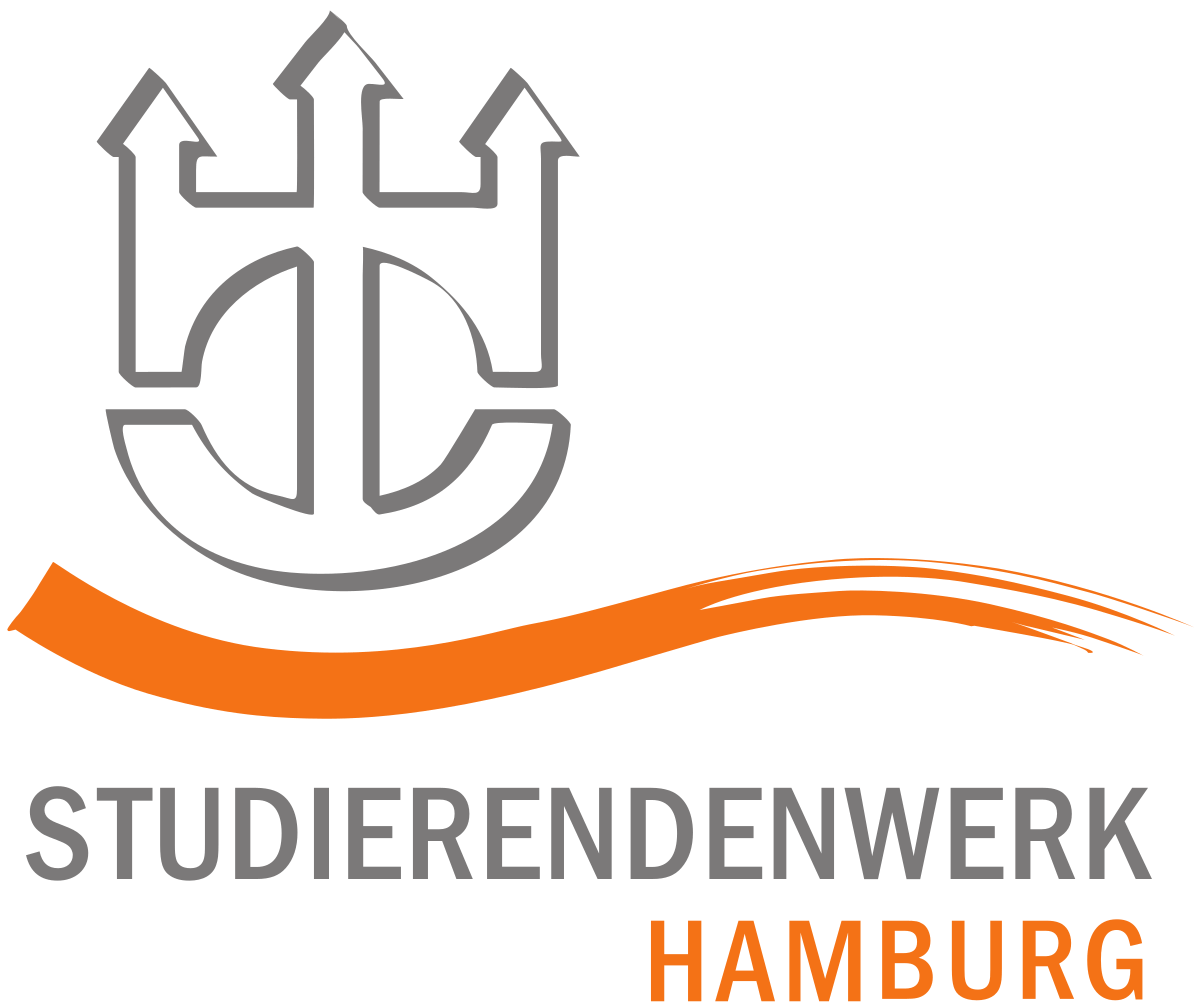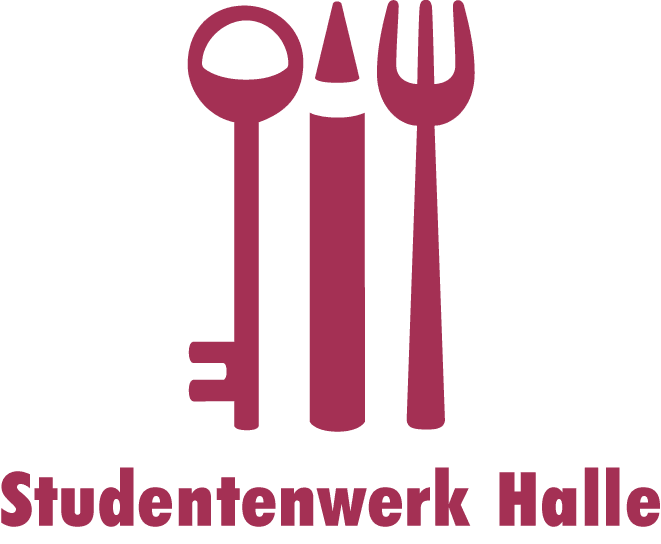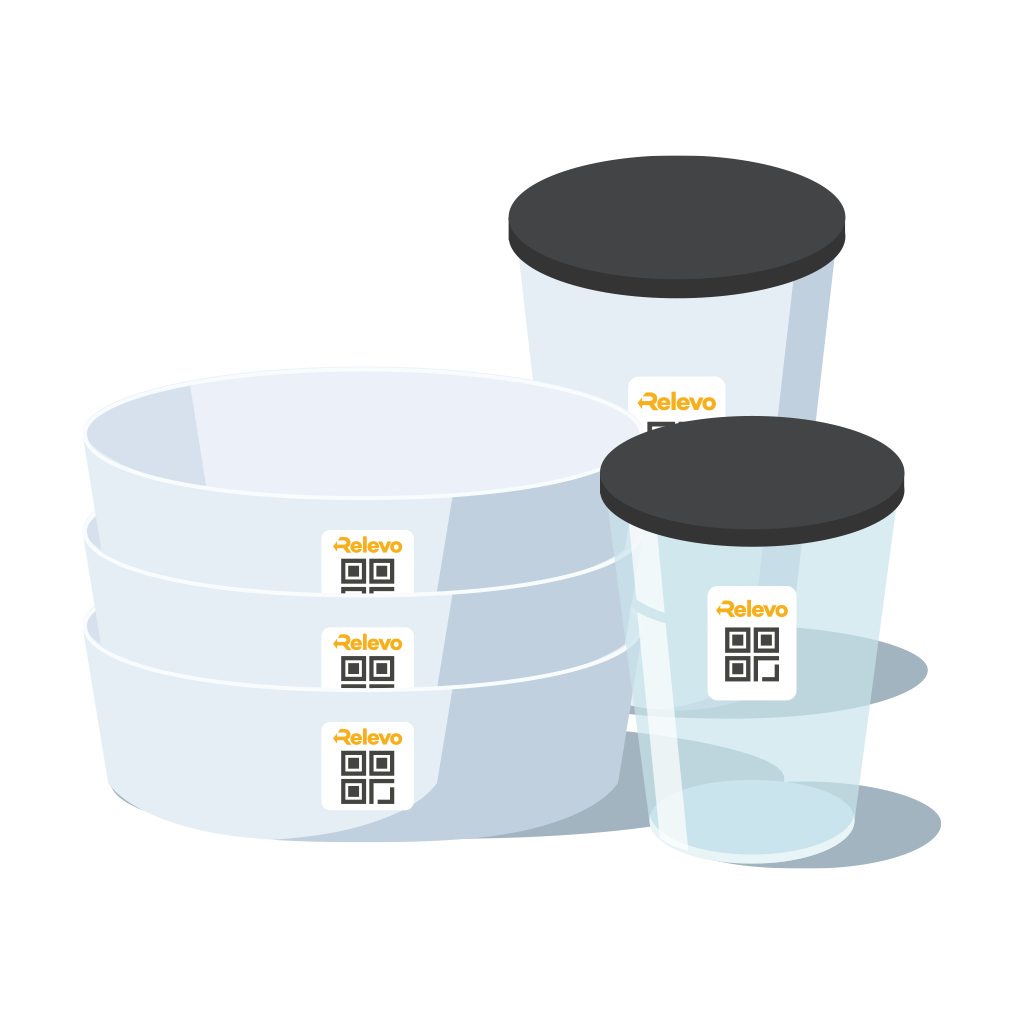 We supply you with high quality Relevo reusable dishware according to your needs.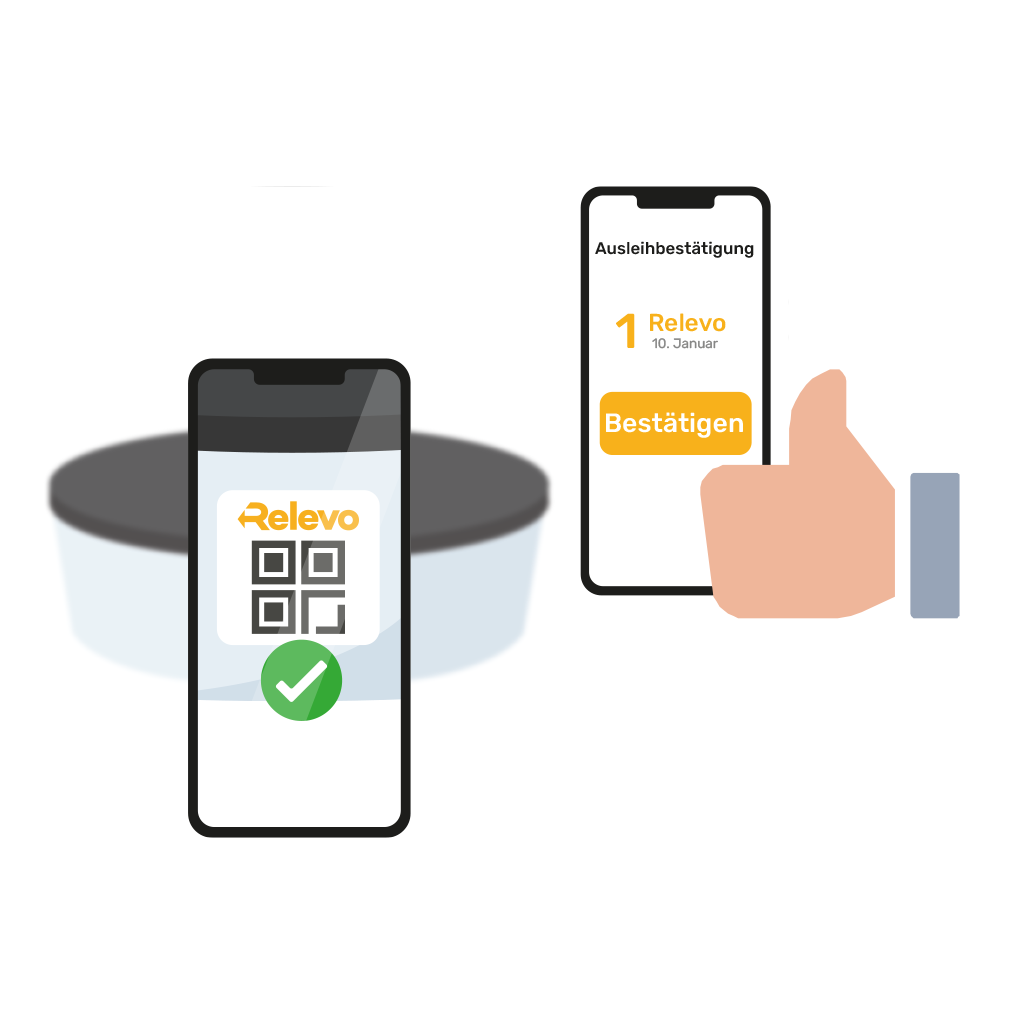 You hand out food & drinks in Relevo reusable dishware to your customers – by scanning the QR code on the tableware, they borrow it for free.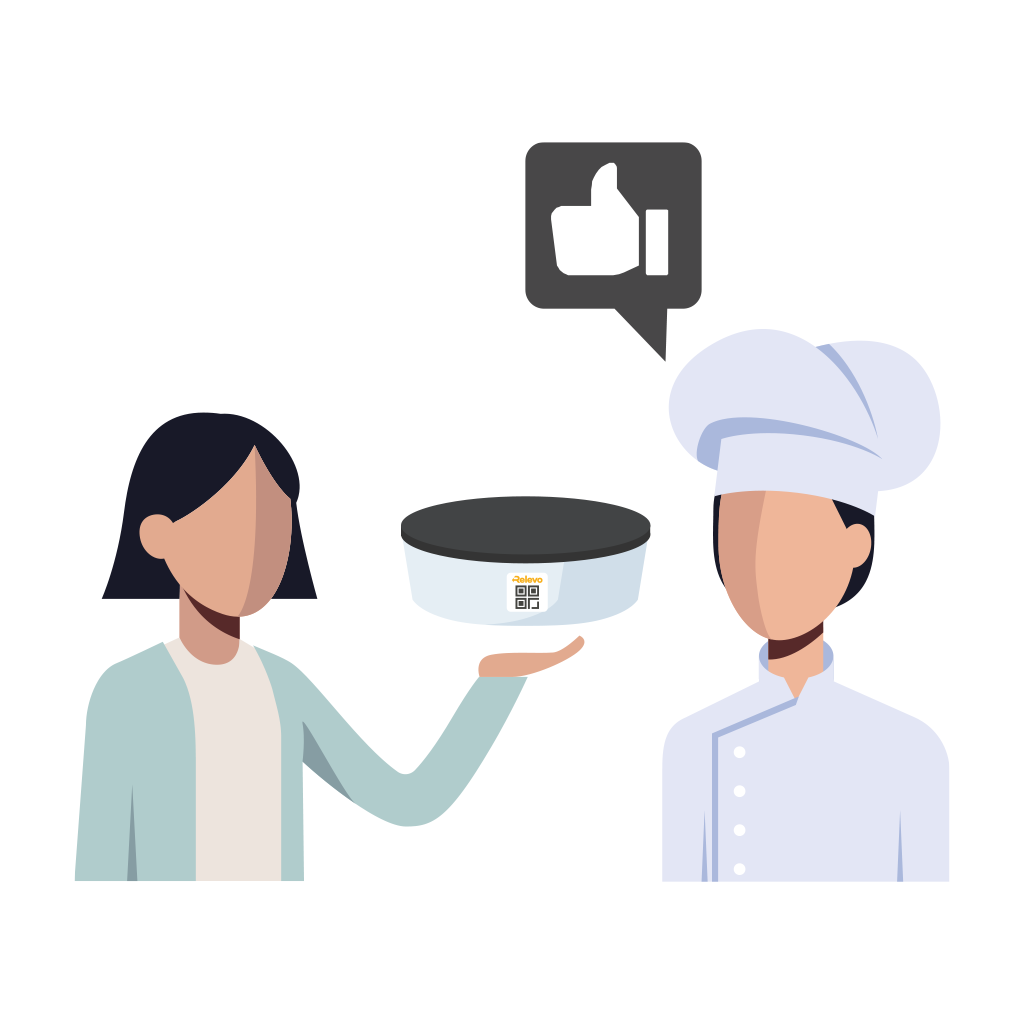 Customers return empty containers to you or other partner restaurants and end the checkout by scanning the return tag.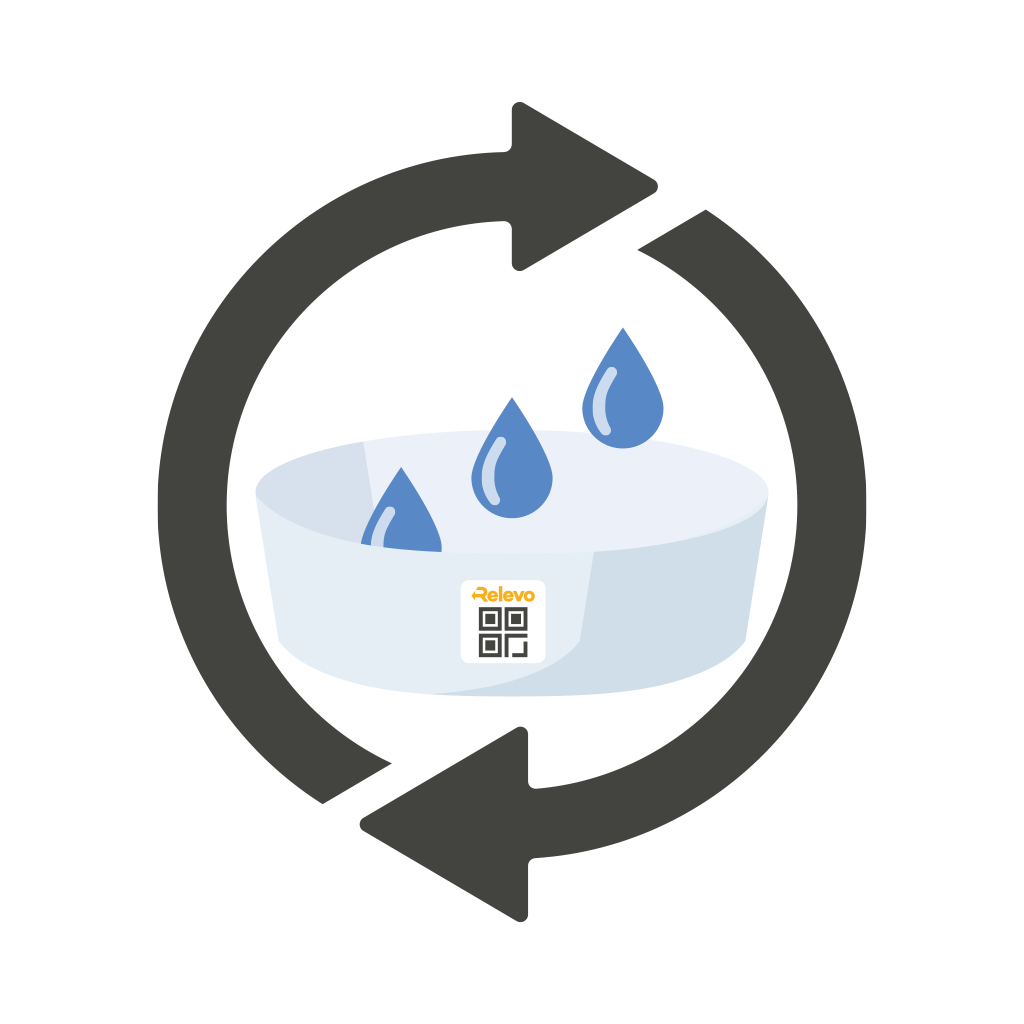 After rinsing, you can dispense the reusable dishware again.
Your benefits with Relevo
FREE FROM SINGLE USE WASTE
By switching to Relevo, you're supporting the move to a waste-free future and making an important contribution to the environment.
No pre-financing, no monthly fixed costs. You pay transparently via "pay per use" at disposable prices (from 10ct plus VAT depending on the type of dishware).
Deposit-free and cashless, our solution can be easily integrated into your existing catering processes.
We take over inventory control and initiate subsequent deliveries depending on the status.
Made in Germany, our dishware is dishwasher and microwave safe, BPA-free, leak-proof and break-proof.
This is how easy Relevo works
… convince yourself – in 40 seconds!
By using our system free of charge, every customer can afford reusable packaging.
Many people want to do something to conserve our resources. With Relevo, doing good is made easy.
Our system is easy to understand and works via common app processes.
Our range of reusable dishware
Whether plastic, glass or individual solutions for special dishes – choose the right combination for your needs!
Then get a personal consultation with one of our sales staff to find the best solution for your student union.