REUSABLE SYSTEM FOR CLINICS
The smart deposit-free reusable system for food & beveragesfor take away & delivery
More than 100 clinic locations throughout Germany already rely on the Relevo reusable system.
Relevo reusable dishware is toxin-free, easy to clean, and frees you from dealing with annoying disposable waste. Ideal for your clinic canteen.
What clinics say about Relevo
"We were looking for a partner with whom we could make the to-go food distribution at the Hannover Medical School sustainable, innovative and easy for everyone. Relevo convinced us right away with its deposit-free reusable system and its own app."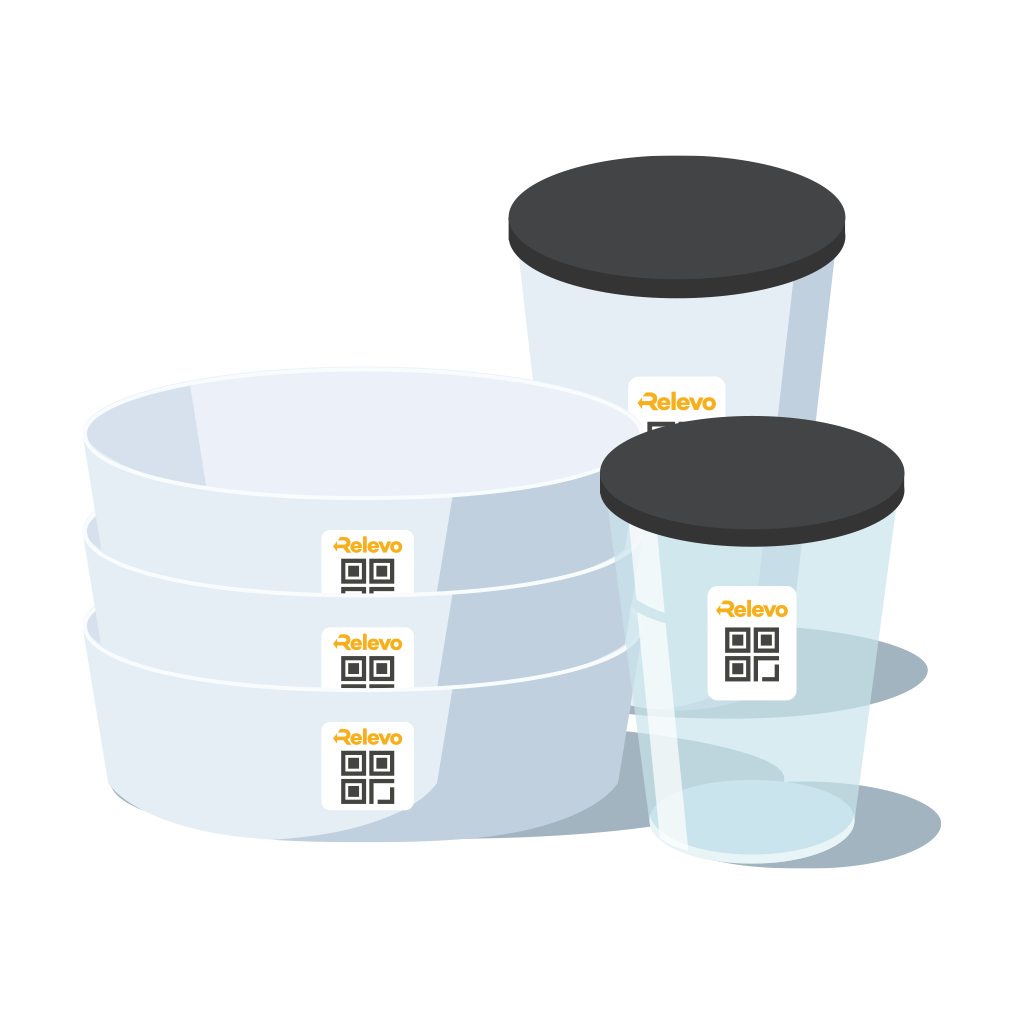 We supply you with high quality Relevo reusable dishware according to your needs.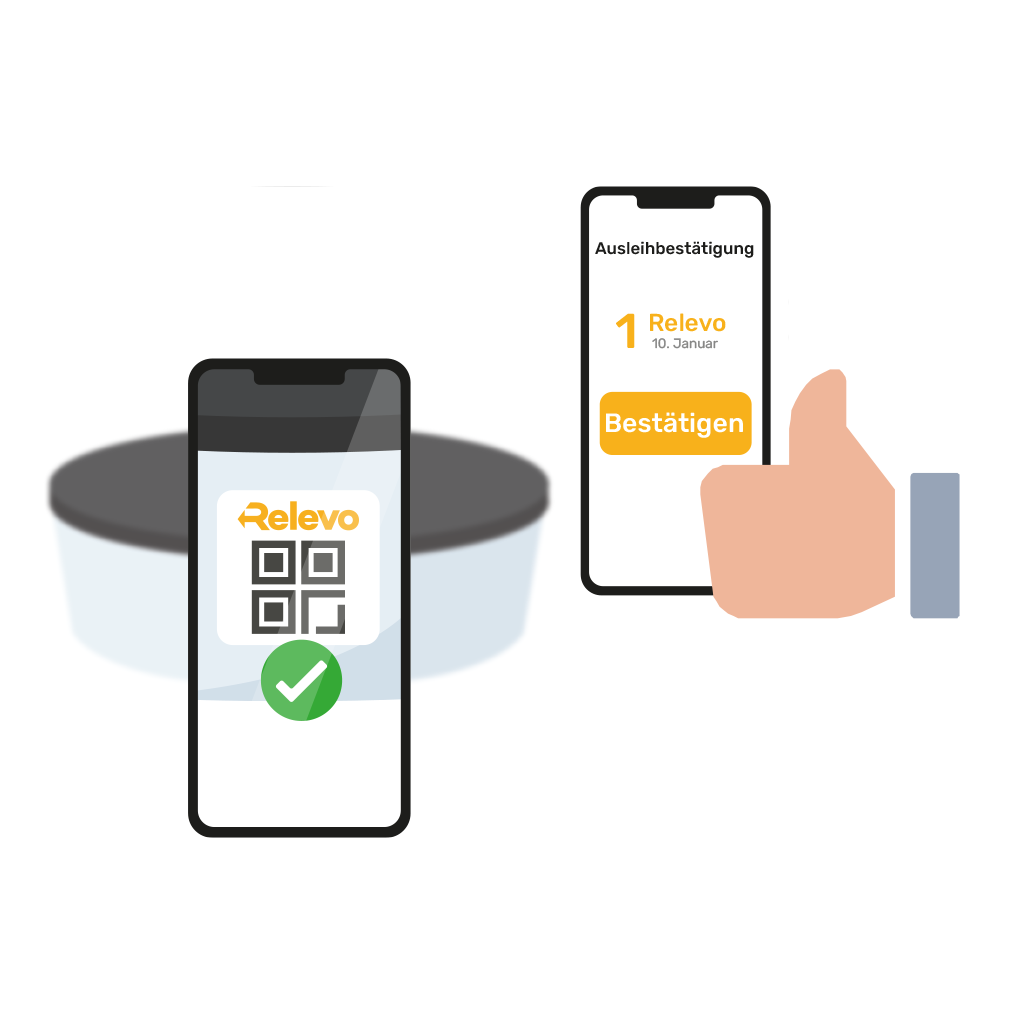 You hand out food & drinks in Relevo reusable dishware to your customers – by scanning the QR code on the tableware, they borrow it for free.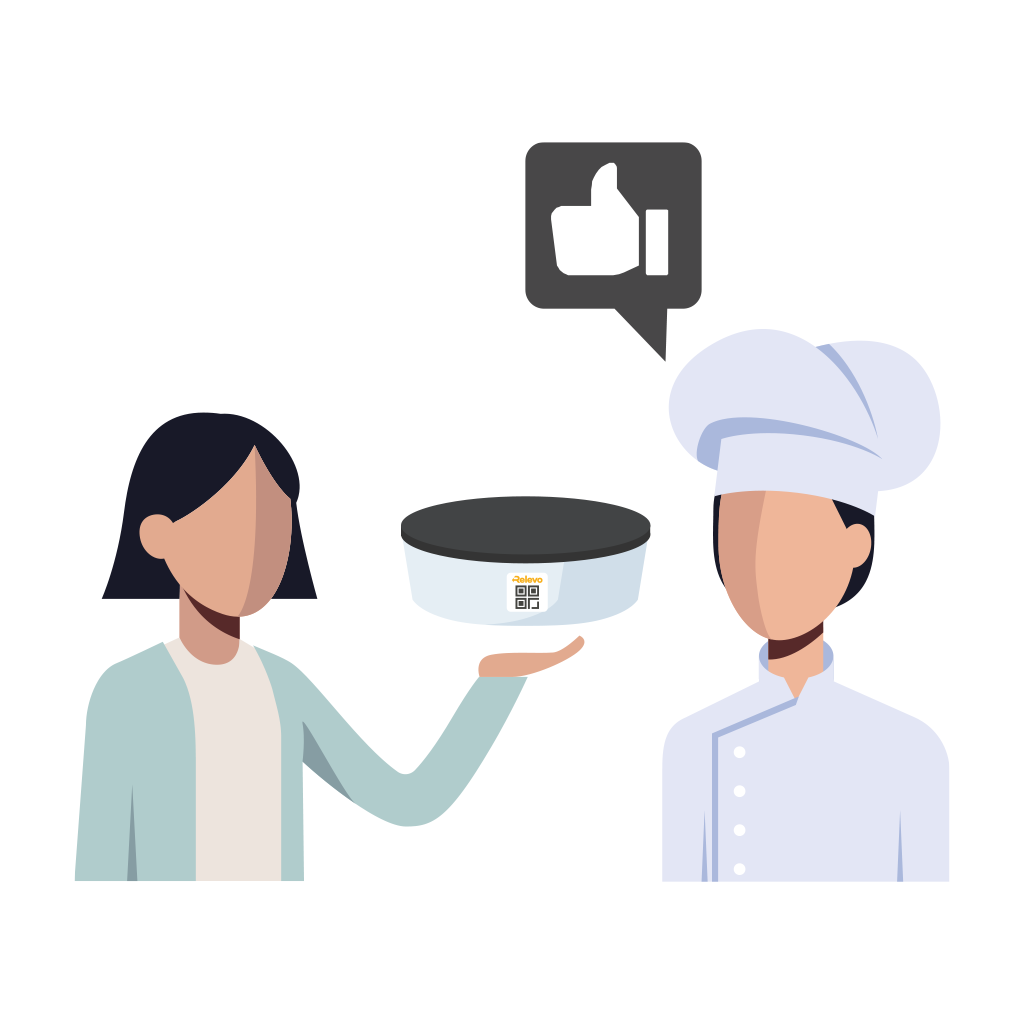 Customers return empty containers to you or other partner restaurants and end the checkout by scanning the return tag.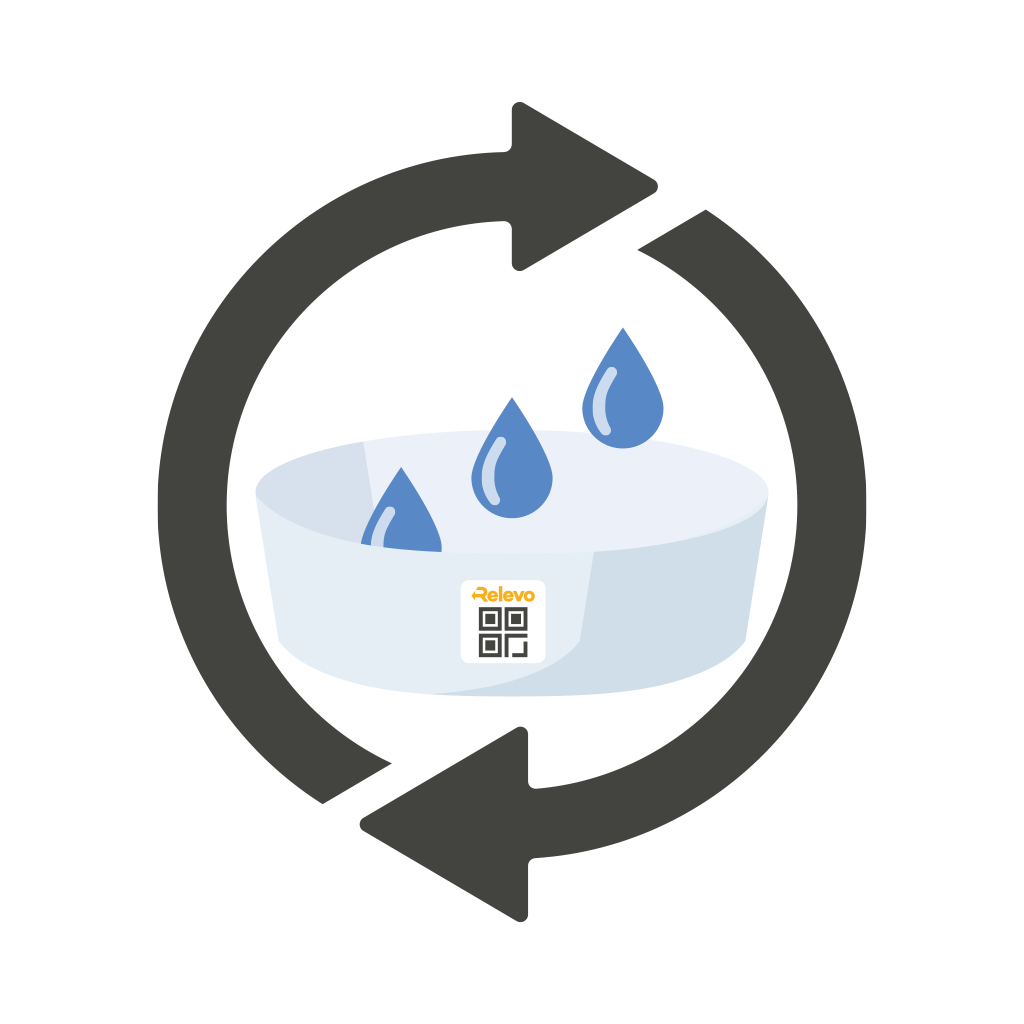 After rinsing, you can dispense the reusable dishware again.
By switching to Relevo, you're supporting the move to a waste-free future and making an important contribution to the environment.
FREE FROM ACQUISITION COSTS
No pre-financing, no monthly fixed costs. You pay transparently via "pay per use" at disposable prices (from 10ct plus VAT depending on the type of dishes).
WITHOUT PROCESS INTERVENTIONS
Deposit-free and cashless, our solution can be easily integrated into your existing catering processes.
We take inventory control from you and initiate subsequent deliveries if necessary.
Made in Germany, our dishware is dishwasher and microwave safe, BPA-free, leak-proof and break-proof.
Watch our explainer video
… and convince yourself – in 40 seconds!
FOR EMPLOYEES AND VISITORS
By using our system free of charge, every customer can afford reusable packaging.
Relevo makes it easy to do good and contribute to preserving our resources.
Our system is easy to understand and works via common app processes.
Our range of reusable dishware
At Relevo you will find a wide range of products made of plastic (SAN) and glass, we also have special boxes for sushi, burgers and pizza! Contact us below in the contact form – together we will find the right combination for your needs.