REUSABLE SYSTEM FOR CATERERS
The smart deposit-free reusable system for food & beverages for take away & delivery
Safe to transport, robust and versatile to fill: Relevo reusable dishware fits into your customers' daily catering routine without any problems or extra effort, and allows you to serve your dishes and drinks quickly, sustainably and aesthetically.
What catering companies say about Relevo
"We would not be able to implement a deposit system in the canteens, the effort is far too great. Relevo's digital app solution is simple and the canteen visitors also think it's great. The system is easy to explain and is practical and simple for our customers . Without grumbling or growling, they walked the path with us."
"We have come to know and appreciate Relevo as a very competent, flexible, helpful and fair partner for more than a year now. The system and the product convince our customers so much that there are more and more users."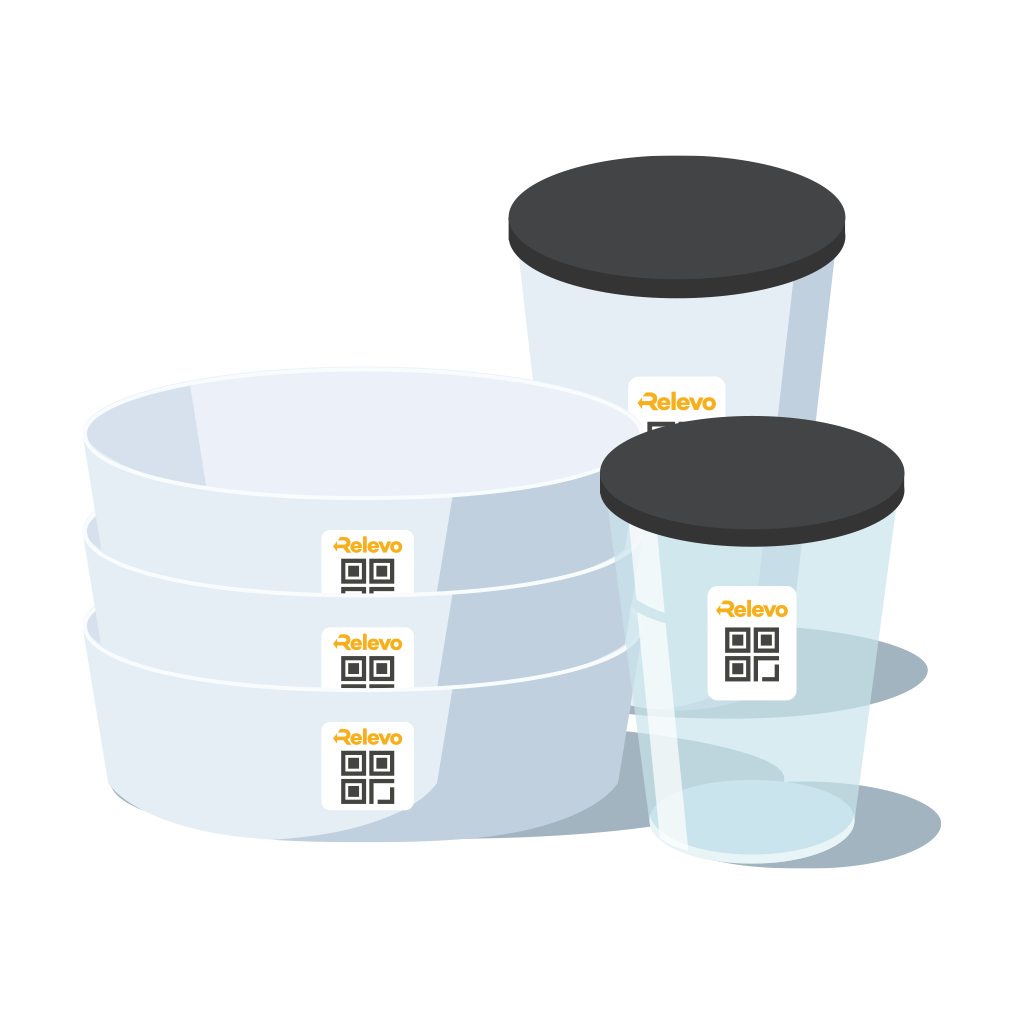 We supply you with high quality Relevo reusable dishware according to your needs.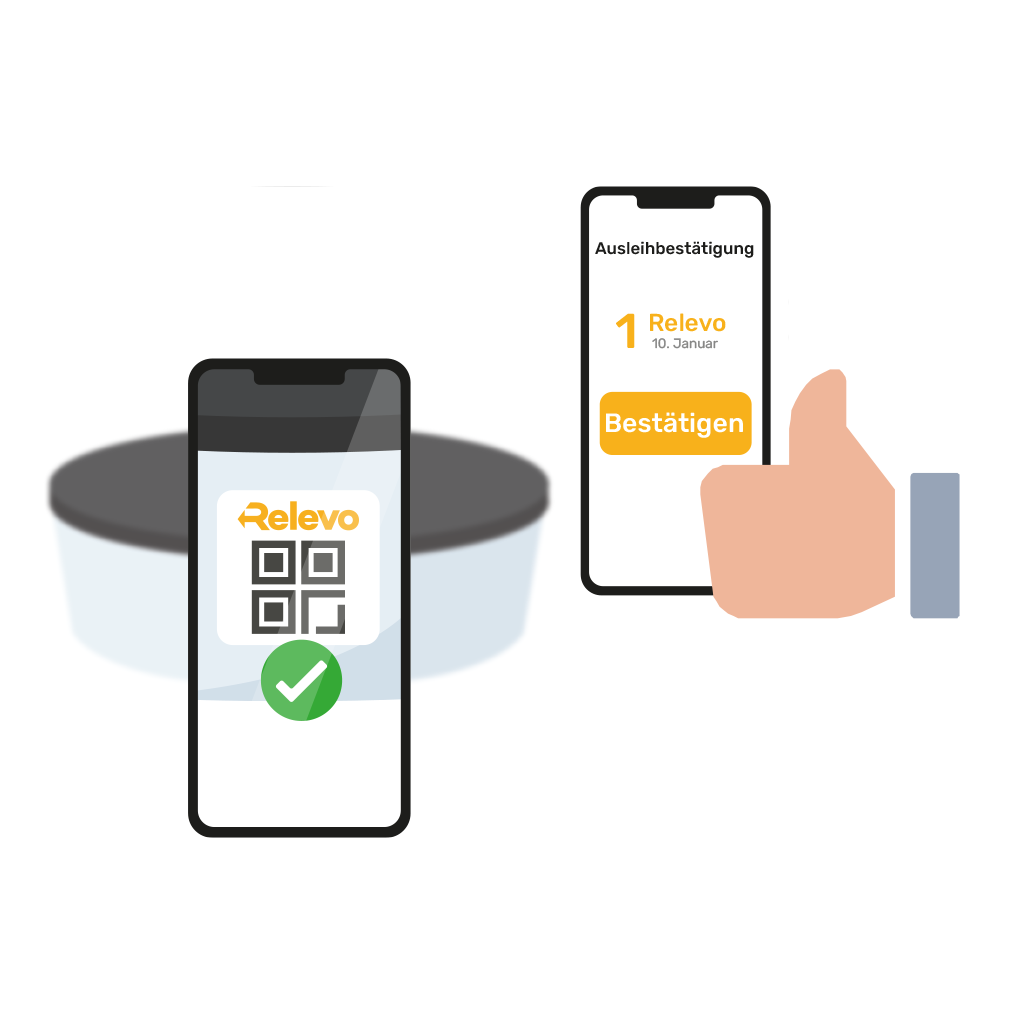 You hand out food & drinks in Relevo reusable dishware to your customers – by scanning the QR code on the tableware, they borrow it for free.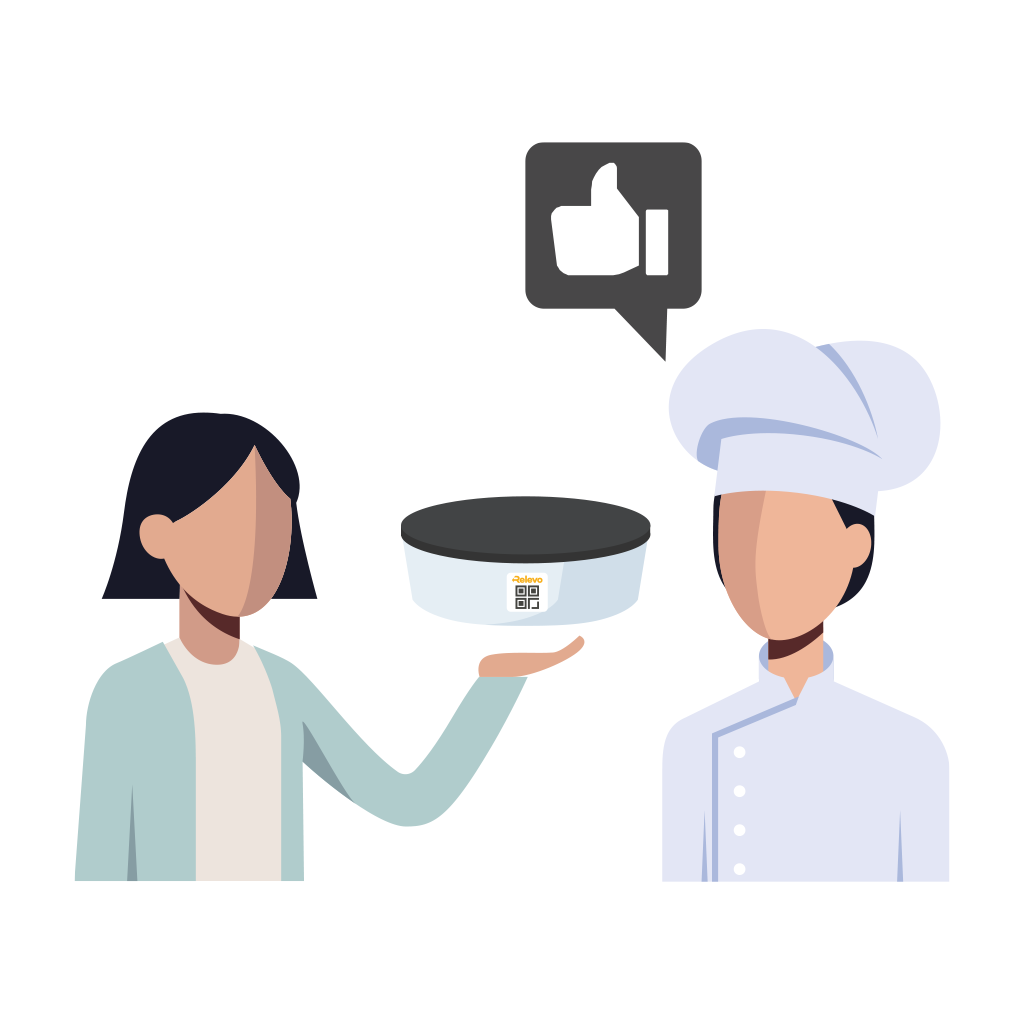 Customers return empty containers to you or other partner restaurants and end the checkout by scanning the return tag.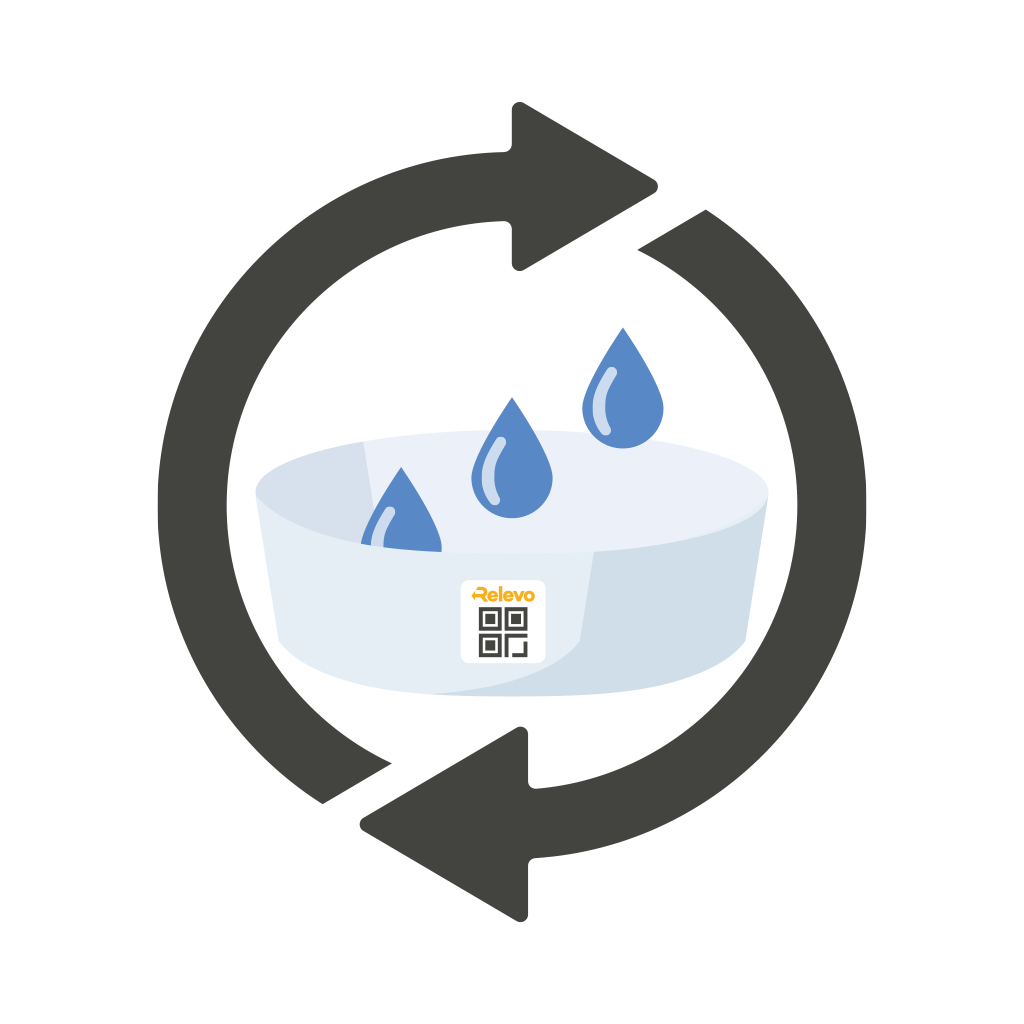 After rinsing, you can dispense the reusable dishware again.
DISPOSABLE WASTE WAS YESTERDAY
Our future should be waste-free. By using reusable packaging, you are making a big contribution to a greener future.
With Relevo, you are not bound to any fixed terms and you pay in a "pay per use" system depending on what you borrow.
Deposit-free and cashless: Relevo can be integrated into your existing daily routine without any process interventions.
Inventory controls and any subsequent deliveries are organized by us. You can concentrate on your customers.
We attach great importance to premium quality. That's why our reusable dishware is BPA-free, break- and leak-proof and suitable for dishwasher, microwave and freezer.
This is how easy Relevo works
… convince yourself – in 40 seconds!
FOR YOUR CUSTOMERS AND GUESTS
The Relevo app is available for free download.
Simply do good: With every rental, your guests save on disposable waste and simply feel better.
STRAIGHT FORWARD AND SIMPLE
The Relevo system is explained in seconds and is very easy to use.
Our product range of reusable dishware
The right thing for everyone: With reusable dishware made of plastic (SAN), glass and our own solutions for pizza, burgers and sushi, together we will find the right repertoire for your needs.